HR - 04 / Feb / 2021
Valentine's Day Lookbook
A quick and easy outfit guide for all your Valentine's Day occasions!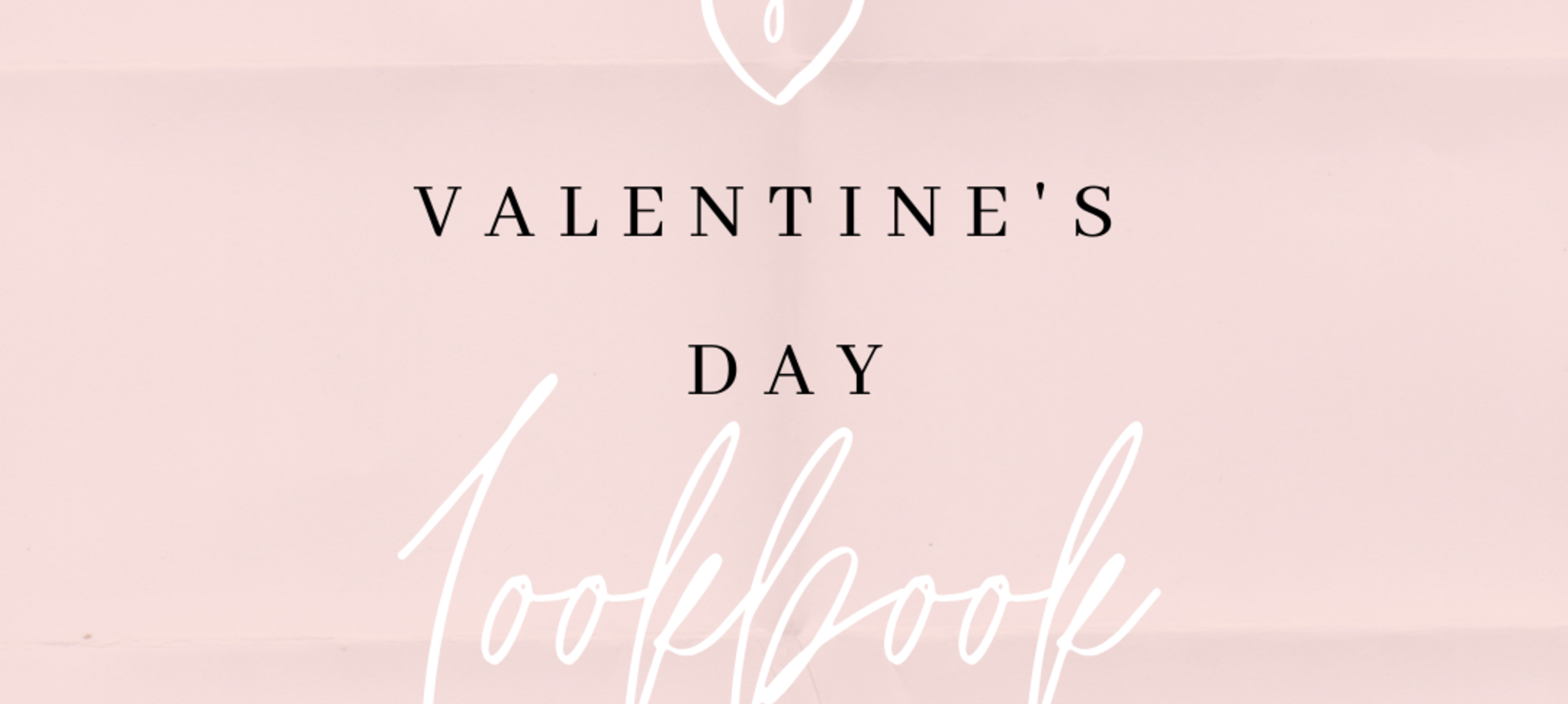 Valentine's Day is just around the corner and we are looking for any excuse to put together an outfit! Although this year's dates may look different than last year's, we have still put together a lookbook for whatever your occasion may be! 
** You can click on the items under Outfit Details to shop!**
Can't get a sitter? We have a game night with the whole family! We are loving ZSupply's new Valentine's Day line. It is all so cute and ridiculously comfy!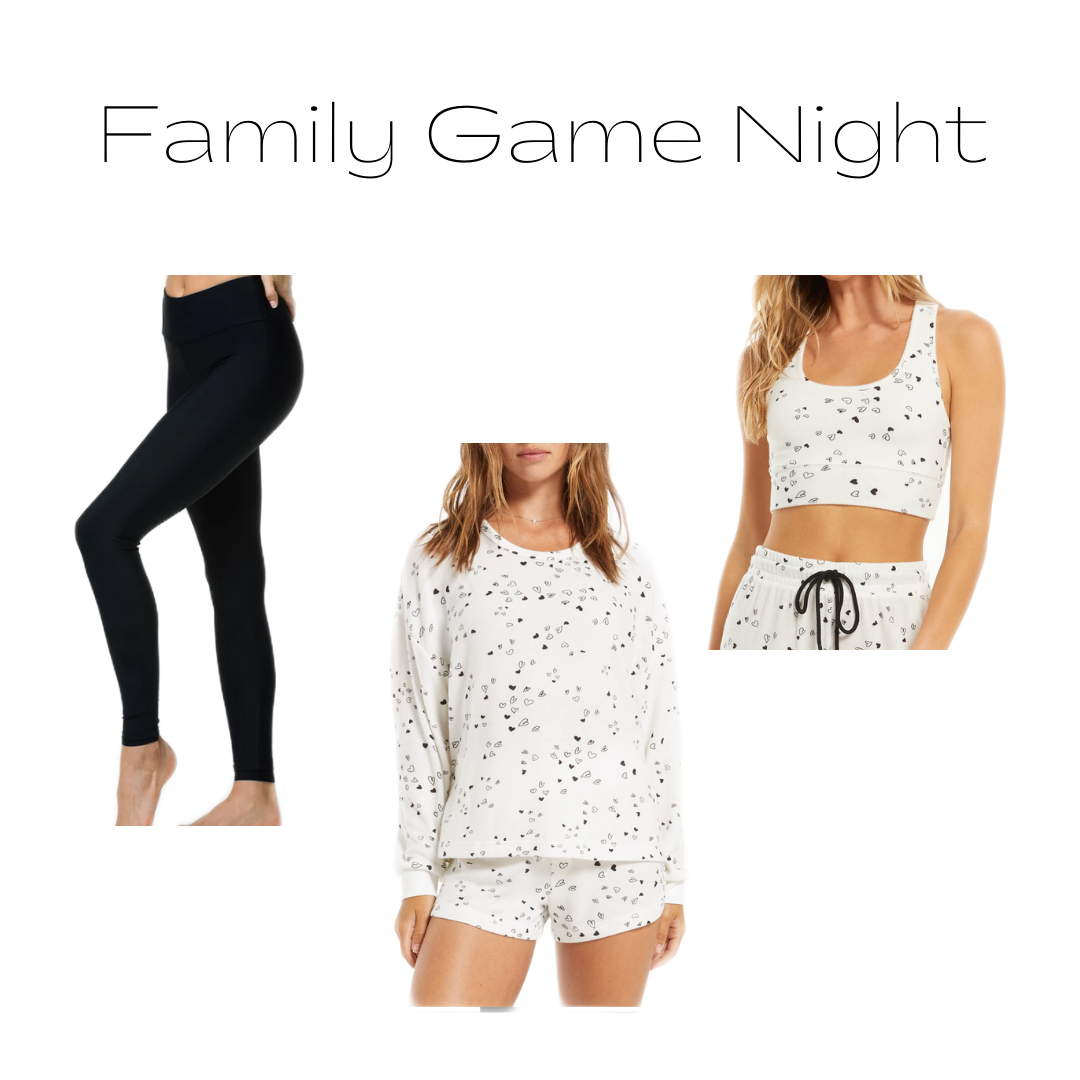 Outfit Details:
Leggings: Fleece Lined Bamboo Leggings 
Sweater: Bridget Heart Top
Bralette: Sia Heart Bralette 
For yet another night-in occasion, This pretty-in-pink outfit is perfect for a movie night with your partner and/or loved ones!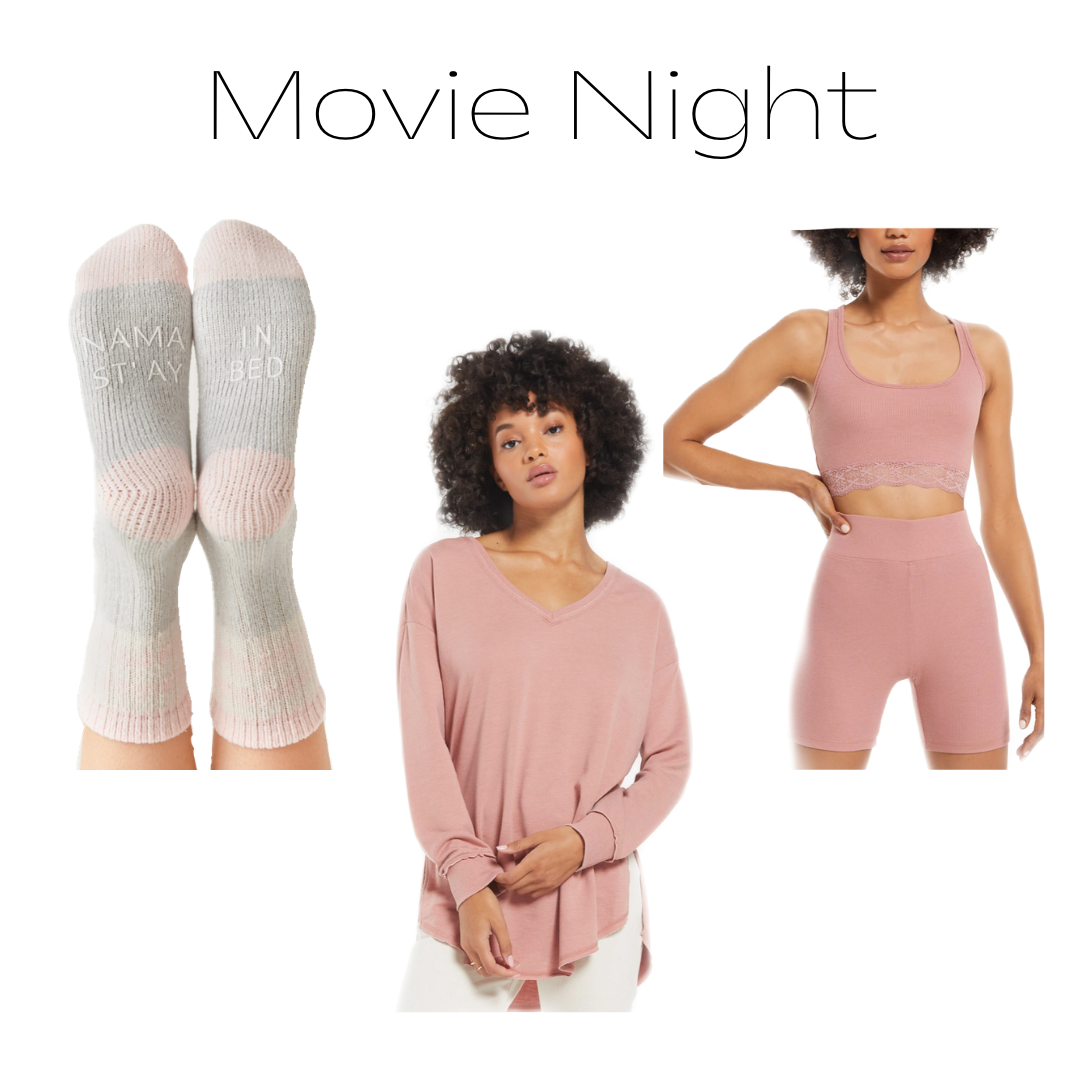 Outfit Details:
Shorts: Clara Ribbed Short
Bralette: Hailey Ribbed Tank Bra
Socks: Namastay Socks
Sweater: V-Neck Weekender
Going out with your girlfriends? (If they are in your steady 10 in NB) We have paired the ZSupply ribbed dress with this heart top. We would style this with the t-shirt over the dress and put a little knot in it. pair it with some boots or pumps; perfect for Galentine's Day Date!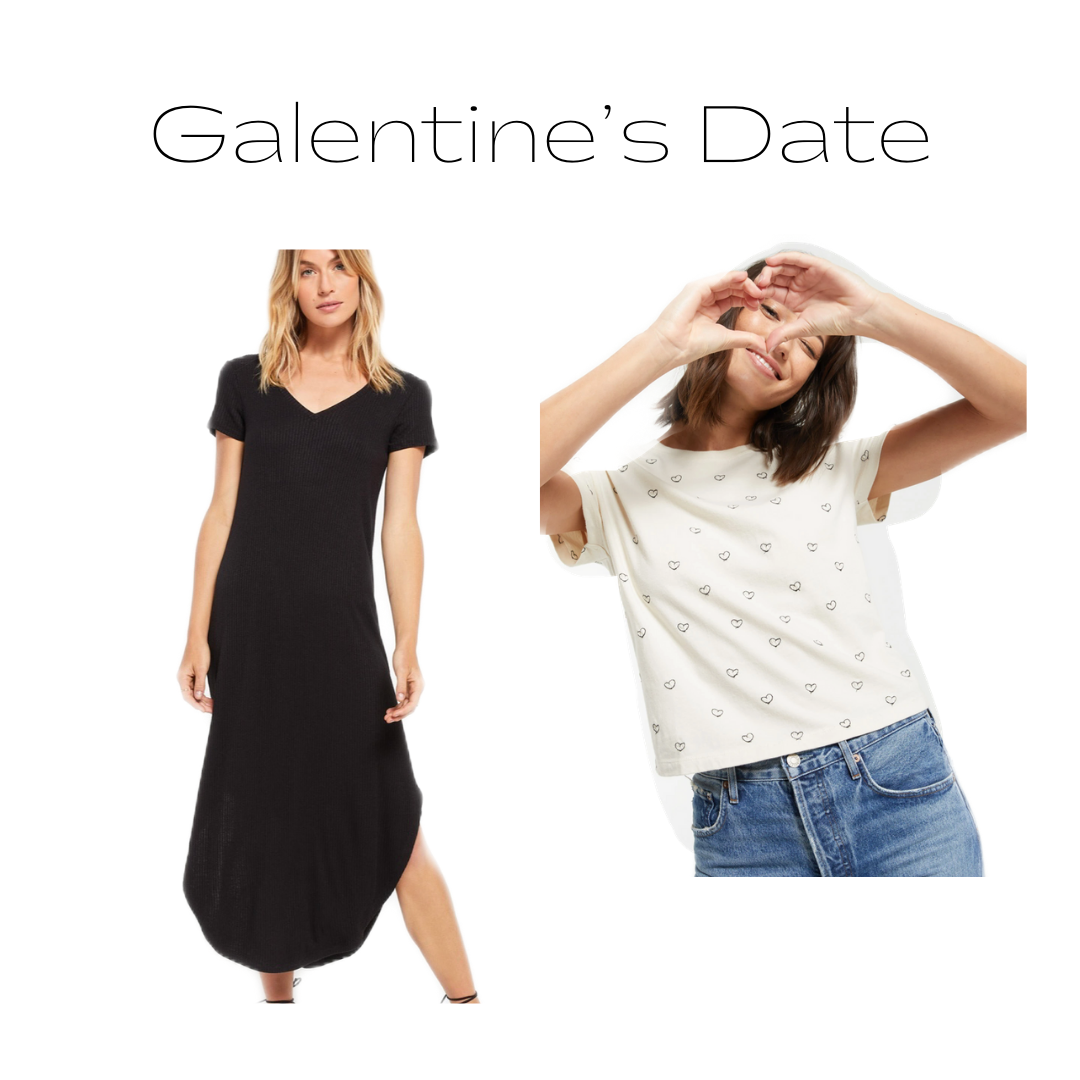 Outfit Details:
Dress: Lisa Ribbed Dress
Top: Valentina Tee
Ordering Takeout? Making a special meal at home with your loved one(s)? This outfit is perfect for a Dinner-in!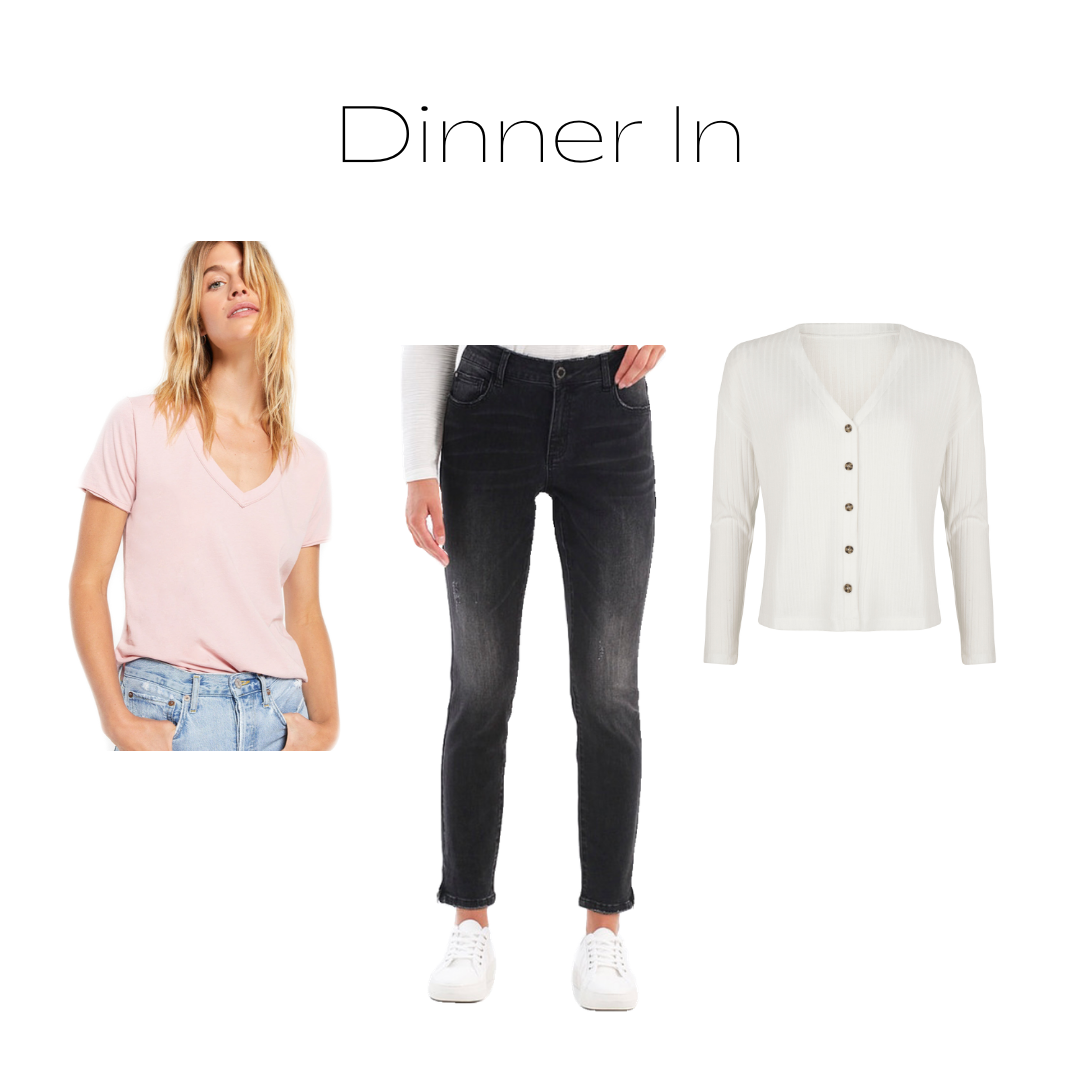 Outfit Details:
T Shirt: Daphne Organic Cotton Tee
Jeans: Tori Jean
Cardigan: Lucy Ribbed Cardigan